Nordollenborger Platt
Low Saxon ("Low German")
Northern Oldenburg
---
Listen?

Translation and Narration: Gerhard Willers
Location: Oldenburg (Germany), originally Wilhelmshaven, Germany
"I learned Nordoldenburg Platt as a young child while playing with other Nordoldenburg Platt speaking young children (native speakers) during school holidays and weekends in the 1940s at Ohmstede, which was a very rural part of the town of Oldenburg at that time."
"NB: My cousin, who and was born and raised at Ohmstede, still lives there and is a North Oldenburg Low Saxon native speaker, kindly read my draft and corrected it where necessary, but he does not want to be mentioned."
Facilitation: Renate Willers, Oldenburg, Germany
Heike Willers, Cologne, Germany
Language information: [Click]


with the translator's footnotes about this language variety
---

[German Spelling] [Dutch Spelling] [AS Spelling]
---
De Kortjan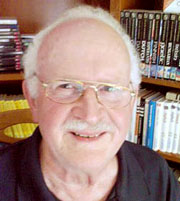 De Kortjan harr sien Nest in'en Wagenschuppen. Mal weern de Öllern beide uutflagen. Se wullen för ehre Jungen wat to fräten halen un harrn ehre Lüttjen gans alleen laten.

'N bäten later keem Vadder Kortjan woller na Huus.

"Wat is denn hier passeert?" sä he. "Wel hett jo wat daan? Ji seht jo gans banghaftig un verdaddert uut."

"Och, Vadder," sä'n se. "Hier is just so'n groten Bumann vörbikamen. De sehg so böös un gräsig uut; un he gluupde mit siene groten Ogen in uus Nest rin. Dar hebbt wie uus so vör verjaagt."

"Och, so!" sä de Ool, "Wor is he denn afbläben?"

"Ja," sä'n se, "He is dar langs gahn."
"Tööwt!" sä de Vadder, "Dar will ek achteran. Ji bruukt gar nich bang to wä'n, Kinner. Den will ek wol kriegen." Un he floog em ook foorns na.

As he um de Eck keem, dar weer dat de Lööw, de dar langs gung.

Man, de Kortjan weer aber gans un gar nich bang. He setde sick op den Lööw sien Rügg dal un fung an op em to schimpen: "Wat hest du bi mien Huus to doon" sä he, "un miene lüttjen Kinner so bang to maken?"

Aber de Löw scheerde sick dar nich an un gung eenfach sien'n Padd wieter.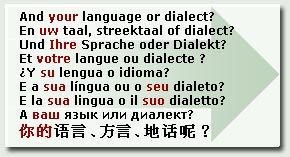 Dardör keem de Kortjan aber noch mehr in Brass, de lütje drieste Keerl, un fung an, denn Lööw antobölken. "Du hest bi mien Nest överhaupt nix to söken. Dat will ek di man seggen. Un wenn du doch woller kumst, denn schast du wat beläven! Ek mag dat jo egenlich nich doon," sä he, un he heefde een van siene lütjen Been hooch, "denn ped ek di foorns den Rügg twei."

Darna floog he woller terügg na sien Nest.

"So, Kinner," sä he, "den heff ek 't aber gäven! De kumt nich woller."