Brabantish, Variety of Antwerp (Belgium)
---
Listen to this translation:
Translation and Narration: Diederik Masure
The narration is with near-native pronunciation (though the /r/ is pronounced non-natively).
Location: Antwerp (Antwerpen), Belgium
Language information: [Click]

---

[Antwerp]
[Merchtem]
[Rosmalen]
[Standard]
---
Et Wingterkeuninkske
Der was is e wingterkeuninkske da' z'ne nest od gebouwd in een schuur. Oep ne kiër woare alletwië d'ouwers is gòn vliege, en z'odde un kinnekes iëmòl alliën achtergeloate vör ete te gòn oale.
Noa een tèdje komd de voader trug toës.
«Wad is er ier òn d'aend?» zeet 'm, «eet er iemand olle lastig gevalle? Ge zè' zoeë van olle melk?»
«Pae!» zeet er iëntje, «der kwam ier tezjust zoe e groët lillak mongster vörbaë, en 't zag er zeker ni' goee' gezingd oët! Dermee da wà ammòl zoe verschote zèn.»
«Miljaer,» zeet die voader, «wa nen drel! Wòr is 'm enne gegòn?»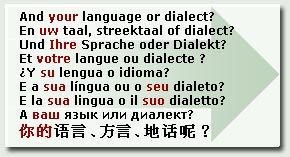 «Nò gingter!»

«Blèvde golle mòr ier, 'k zal ekik is ne kiër gòn zing.» en à is weg.

At em den oek oemvliegd ziet 'm iniës ne liëw stoan. Mòr ongs vogeltje ee' ginnen bang, en à gòd oep de rug van dieje liëw zitte en begind van z'nen tak te moake.

«Ej mòtje, wad edde gaë bà màn oës te zuke, edde gà der soems iet verlore? Lòt màn joeng is mè' gerust?»

Dieje liëw trekt z'n aëge van al da' gepiep niks ni oan en loept gewoeën vaëjer.

Dus ongs klaë vogeltje roept nog wad aerter: «Loept mòr weg joa! Da'k oe ier nimmer zing!» en aë eft ze poetje oep: «A' g'ier nog iëne kiër bà maëne nest in de gebure daerfd kome, dan staemp ek oewe rug in frenne vaniën!» Wòrnoa dat em contengt trug nòr z'ne nest vliegd.

«Voila mannekes, dad em ek gefixt. Den dieje, dieje zien w'ier noeët nimmer trug!»