Hambogä Missingsch
German on Low Saxon Substrata
Dialect of Hamburg
---
Listen to this translation narrated with native pronunciation:
Translation and Narration: Reinhard F. Hahn (License)
Location: Hamburg (Germany), currently Seattle & San Francisco (USA)
Language information: [Click]

---

[Less Phonetic] [More Phonetic]
[Bremen Missingsch] [Ruhr German] [Wilhelmshaven Missingsch]
---
Der Zaunkönig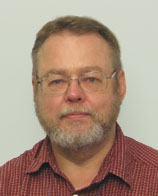 Der Zaunkönig ha' sein Ness in 'n Wagenschubben gehabt. Nu sin' die Alden beide ma weggeflogen. Die ham für ihre Dschung' was ßu füddern holen wollen un ham die Lüdden ganß alleine gelassen.
'n büschen ßpäder komp 'er Alde wieder nach Hause.
"Wa' 's 'n hier passiert?" sagt er, "Wer hat euch 'enn was getan, Kinners? Ihr seid dscha ganß verschüchtert!"
"Och, Pabba", sagen sie da, "hier is eben so 'n großen Butzemann vorbeigekomm'. Der hat so böse un fuichbar ausgesehn. Der hat mit seine großen Augen in unser Ness reingeglotz. Da ham wir uns so vor verjagt."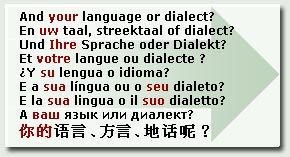 "Och, so", sagt der Alde, "wo is er 'enn nu abgeblieben?"

"Dscha," sagen sie, "der is da runner."

"Denn wadet man ma", sagt der Alde, "den will ich nach. Seid ihr man schön ruig, Kinners! Den wi' 'ch kriegen." Denn fliegt er ihn dscha auch gleich nach, nä?

Wie er denn so um die Egge rum komp, da is 'as der Löwe, der da langgeht.

Der Zaunkönig hat dscha aber nu kein Schiss, nä? Nö! Er setz sich auf'n Löwe sein Rüggen rauf un fäng an ßu schimfen. "Was hass du 'nn bei mein Haus ßu suchen," sagt er, "un meine Lüdden ßu verjagen?!"

Der Löwe kümmert sich da aber ga nich um un geht einfach weider.

Da schimf er noch doller, der lüdde Krötsack. "Du hass 'd ga nix verloan, wi' 'ch dir ma sagen. Un wenn 'u ma wiederkomm' tus", sagt er, "denn sollß 'u ma was erleben. Ich mach 'as dscha einklich ga nich machen", sagt er – un denn heb er sein eines Bein hoch – "sons pedd ich dir gleich'n Rüggen ein!"

Denn fliegt er wieder nach sein Ness hin.

"So, Kinners", sagt er, "den hab ich das abgelernt. Der komp nich wieder."