Hamborgsch, Hamborger Platt
Low Saxon ("Low German")
Northern (Low) Saxon Variety of Hamburg
---
Listen to this translation narrated with near-native pronunciation:
Translation and Narration: Reinhard F. Hahn (License)
Location: Seattle & San Francisco (USA), born and raised in Hamburg (Germany).
Language information: [Click]

---

[German Spelling] [Dutch Spelling] [AS Spelling]
---
De Tuunkrüper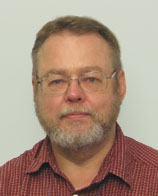 De Tuunkrüper hett sien Nest in 'n Wogenschuur hatt. Mol sünd de Ool'n beide för 'n Törn utflogen west. Se harrn för ehr Jung'n wat to freten hooln wullt un hebbt de Lütten ganß alleen loten.
No 'n Tietlang kümmt de Ool wedder no Huus.
"Wat is'n hier passeert?" secht he. "'keen hett jo wat doon, Kinners? Ji sünd jo ganß verschüchtert!"
"Och, Vadder", secht se, "hier is eben so'n groten Bumann vörbikom'. Och, nee! Wat seehch de beus un gresig ut! De gluup mit sien groten Ogen no uns Nest rin, un dor hebbt wi uns so vör verfiert!"
"Och, so!" secht de Ool, "Wo is he denn nu afbleben?"
"Jo", secht se, "he is dor langs gohn."
"Teuf!" secht de Ool, "den will ik no. Weest ji man still, Kinners! Den will ik woll kriegen." Dormit flücht he denn jo ok achterran.
As he üm de Eck kümmt, dor is de Leuw dat, de dor langs geiht.
De Tuunkrüper is jo ober nu keen Bangbüx, nä? Nee! He sett sik up den Leuw sien Rüch hen un fangt an to schimpen: "Wat hest du bi min Huus to seuken", secht he, "un mien lütten Kinners to verfiern?"
De Leuw kiehrt sik dor gor nich üm un geiht eenfach wieder.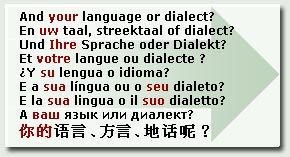 Dor schimp he noch doller, de lütte Kröötsack: "Du hest dor gor nix verloorn, will ik di mol seggen! Un wenn du mol wedderkümmst", secht he, "denn schast man mol sehn! Ik mag dat jo eenklich nich doon", secht he – un dormit beurt he sien een Been hooch – "sünst pedd ik di glieks den Rüch in!"

Denn flücht he wedder torüch no sien Nest hen.

"So, Kinners", secht he, "den heff ik dat afliehrt. De kümmt nich wedder."