Ainu
---
Translation: Hiroyuki Yokoyama (

)
Location: Sapporo (Satporo kotan), Hokkaidō (Mosir), Japan
Facilitation: Kazunari Hirano (
), Ichinoseki, Iwate, Japan
Language Information: [Click]

On March 31, 2004, this translation appeared in the Ainu Times (2004/33) with reference to its publication by Lowlands-L and the Japanese translation on which it is based.
---

[Western Script] [Katakana Graphic]
[Katakana Unicode]
[Cyrillic Script]
---
Cakcak kamuy oruspe
Garêji onnay ta, cakcak set an.
Sinean to ta, cakcak míci cakcak hápo turano, iramante wa powtari a=ere kusu hopunpa wa paye híne, ne powtari set or un a=hoppa ruwe ne.
Iruka an kor, kor míci set or un hosipi wa ek akusu, powtari nep ka sitoma noyne síran.
"Hemanta an? Ku=kor síon, hunna eci=kóyki ruwe an? Hemanta kusu ene eci=sitoma hawe?" sekor hawean.
Powtari ene haweoka hi: "Ho, ku=mici, poro kamiasi koraci an pe esir ek siri ne. Sonno niwen pe ne wa nanuhu astoma p ne. Poro sikihi maka wa un=enucisiske wa an na. iyohay sitomare!" sekor haweoka.
"Ohayne un, ne hemanta hunak un arpa?" sekor kor míci hawean.
"Tooni un arpa" sekor poho hawean.
"En=tere wa oka yan, kese k=anpa kusu ne. nep ka eci=erának ka somo ki no oka yan. Ku=kor síon ne hemanta k=oskoni wa ku=koyki kusu ne na." sekor kor míci hawean kor, hopuni wa arpa.
Cakcak míci ru sittok or pakno hopuni wa arpa akusu, toan ta apkas pe raion ne siri ne.
Korka, ne cakcak raion ne yakka sitoma ka somo ki. ne raion setur ka ta ran hine, "Hemanta ne kusu k=únihi un e=ek wa ku=powtari e=sitomare ruwe?" sekor hawekoyki ruwe ne.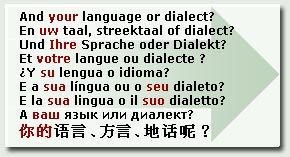 Ne raion anak kosiramuysamte kor apkas a apkas a.

Ne cakcak pon korka rametokkor pe ne kusu, po hene yupkeno hawekoyki hawe ene an hi: "Téor un e=ek kuni p ka somo ne. E=eraman ya? Suy e=ek katu an yakun, yupke no eci=kóyki kusu ne na! ene ku=ki hi ka k=étoranne korka..." sekor hawean kor, oatcikiri rikinka kor, "Néun ne yakka suy e=ek yakun, ku=cikiri ani nani e=ikkewe ku=kaye kusu ne na!" sekor hawean kor, ne cakcak set or un hopuni wa hosipi ruwe ne.

"Easir, ku=kor síon, tane pirka wa. Pirkano ku=nure ruwe ne kusu, suy ek ka somo ki nankor." sekor hawean.