Afrikaans (Standard Variety)
---
Listen to this translation (with native pronunciation):
Translation and Narration: Elsie Zinsser
Location: Johannesburg, Gauteng, South Africa
Language information: [Click]

---
Die Bostinktinkie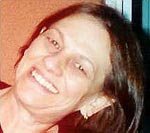 Die bostinktinkie het sy nessie in die veld gehad. Eendag was die ouers saam uit die nes om vir hulle kinders kossies te gaan soek, en hulle het die kinders heeltemal alleen in die nessie agtergelaat.

Na 'n rukkie kom die tinktinkie pappa weer terug.

"Wat het hier dan gebeur?" vra hy. "Wie het julle iets aangedoen, kinders? Julle lyk heeltemal verskrik!"

"Ag, Pappa," sê hulle, "daar het nou net 'n groot paaiboelie hier verbygekom. Hy het so wreed en aaklig gelyk! Hy het met sy groot oë in die nes ingestaar. Dit het ons só bang gemaak!"

"O ja," sê die pappa, "en waar is hy nou heen?"

"Wel," sê hulle, "hy is soontoe."

"Wag maar," sê Pappa tinktinkie, "ek gaan hom agterna sit. Wees julle maar stil, ek sal hom kry."

En met dié, vlieg hy die gedierte agterna.

Toe hy om die draai kom, is dit leeu wat daar stap.

Maar tinktinkie is nie bang nie. Hy land op die leeu se rug en begin hom uit te skel.

"Wat kom loop soek jy by my nes," vra hy, "en maak my kinders bang?!"

Die leeu steur hom aan niks nie en stap doodluiters aan.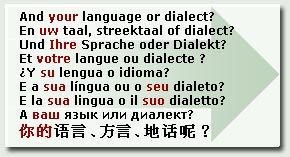 Nou gaan die astrante kêreltjie nog eers tekere! "Ek sê jou, jy het daar niks verloor nie! En as jy terugkom," sê hy, "dan sal jy sien! Ek wil nie graag nie," en hy tel sy een been op, "maar ek trap sommer jou rug morsaf!"

Daarop vlieg hy terug na sy nes.

"So ja, kinders," sê hy, "dit sal hom leer. Hy sal wragtig nie weer terugkom nie."