Turkish
---
Listen to this version narrated with native pronunciation:
Translation and Narration: Seda Soysal
Facilitation: Mike Szelog (USA)
Language information: [Click]

Another Turkish version: [Click]
---
Çalıkuşu
Bir zamanlar çalıkuşunun yuvası ambarın köşesindeymiş. Bir gün anne ve baba, yavrularına yiyecek bir şeyler getirmek için uçup gitmişler ve küçük yavruları yalnız bırakmışlar.
Bir süre sonra baba çalıkuşu eve dönmüş.
"Ne oldu burada?" demiş. "Size kim zarar verdi, çocuklar? Çok korkmuş gibisiniz!"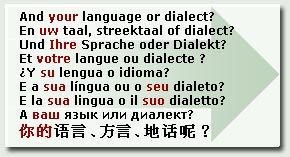 "Oh, baba" demişler, "az önce kocaman bir canavar geldi. Çok korkunç görünüyordu! Büyük gözlerini yuvamıza dikti ve bizi çok korkuttu!"

"Anlıyorum" demiş baba çalıkuşu, "nereye gitti?"

"Şey" demişler, "o tarafa koruluğa gitti."

"Siz bekleyin" demiş baba çalıkuşu, "ben arkasından gidiyorum. Artık merak etmeyin çocuklar, onu yakalayacağım." Bunun üzerine yuvadan uçup canavarın peşine düşmüş.

Koruluğa doğru uçup dönemece geldiğinde, etrafta dolanan bir aslan görmüş.

Ama çalıkuşu hiç korkmamış. Aslanın sırtına konmuş ve onu azarlamaya başlamış. "Ne diye benim evime geldin ve çocuklarımı korkuttun?!"

Aslan ilgilenmemiş ve yürümeye devam etmiş.

Bu çalıkuşunun daha da kızmasına neden olmuş. "Şimdi beni dinle, orada hiç işin yoktu. Eğer bir daha gelecek olursan, o zaman görürsün! Bunu hiç yapmak istemem ama" demiş ve bir bacağını havaya kaldırıp, "belini bacağımla kırıveririm!"

Ardından yuvasına geri uçmuş.

"İşte, çocuklar" demiş, "o aslana dersini verdim. Bir daha gelmeye cesaret edemez."