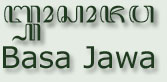 Javanese
---
Listen to this translation narrated with native pronunciation:
Translation: Eny Sri Wahyuni
Location: Semarang, Central Java (Indonesia)
Narration: Indira Genowati (Seattle, USA; Jakarta, Indonesia)
Facilitation: Lourdes Maganis (Seattle, USA; Manila, The Philippines)
Language information: [Click]

---

[Latin Script] [Colonial Spelling] [Javanese Script] [Arabic Script]
---
Glathik
Nalika semana, ana susuh manuk glathik ana ing garasi cilik. Nalika bapa-biyung wong tuwane manuk kuwi lunga amarga arep golek pangan kanggo anak-anake, bocah-bocah kuwi ditinggal nang susuh tanpa dikancani.
Sawetara, bapa manuk kuwi bali nang omah.
"Ana kedadeyan apa nang kene? Sapa sing milara kowe: kena apa kok kowe pada wedi?"
"Oh Bapa, ana demit sing teka ora sepira suwene mau. Rupane katon kejem lan ngagetake. Dheweke nyawang susuh iki karo mripate sing gedhe-gedhe. Mulane kita pada wedi!".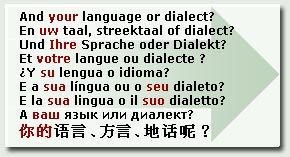 "Oh ngono?" bapa manuk takon, "Lungane nang endi?"

"Mrana, dheweke lunga mrana."

"Kowe padha ngenteni nang kene," kandhane bapa manuk, "aku arep ngetutake dheweke. Aja wedi maneh, anak-anakku, tak tandangane". Ora sepira suwe, dheweke wis mabur arep ngetutake "demit" kuwi.

Tekan pojokan, dheweke ngonangi singa sing isih mlaku-mlaku.

Nanging glathik iki ora dadi wedi. Dheweke menclok nang gegere singa kuwi lan menteleng nesu.

"Kena apa kowe marani susuhku lan marakake anak-anakku wedi?"

Singa kuwi ora nggagas lan gue neruske mlakune.

Glathik kuwi dadi tambah nesu, lan ngomong lan ngomong. "Iki kuwi dudu urusanmu marani susuhku. Tak kandhani yo, aja mara mrana maneh utawa ana kahanan sing ala bakalan kedadeyan nyang awakmu. Aku ora kepengin nggawe iki," wayah dheweke ngangkat salah siji sikile," nanging aku isa nyeklekke balungmu yen kowe isih bali nyang kana maneh!"

Ora sepira suwene, bapa manuk mulih nyang susuhe.

"Oh anak-anakku, aku wis menehi pelajaran karo dheweke. Dheweke wis ora bakal teka mrene maneh nyang omah iki ngganggu kowe kabeh".