Italian
---
Listen?

Translation: Reinhard F. Hahn, Norina Petrillo and Francesco Marino, (License)
Location: Seattle (USA), and Lidje/Liège/Luik/Lüttich (Belgium)
Facilitation: Jean-Luc Detilleux, Lidje/Liège/Luik/Lüttich, Wallonia (Belgium)
Language information: [Click]

---
Lo scricciolo
Lo scricciolo aveva il suo nido nella tettoia dei carri. Un giorno entrambi i vecchi erano volati lontano – volevano prendere qualcosa per mangiare per i loro piccoli scricciolini – ed avevano lasciato dietro i piccoli da soli.
Dopo un po', il padre scricciolo ritornò a casa.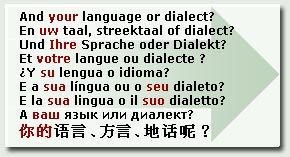 "Che cosa è accaduto qui, bambini?" disse, "Chi vi ha fatto del male? Siete tutti spaventati!"

"Oh, papà," disserò, "uno spilungono così grande è passato appena addesso. Era così feroce ed orribile! Ha fissato il nostro nido con i suoi occhi grandi. Ciò ci ha molto spaventati!"

"Capisco," disse il padre scricciolo, "e dove è andato?"

"Ben," disserò, "è andato in quel senso."

"Aspettate!" disse il padre, "Lo raggiungerò. Non preoccupatevi, bambini. Lo interferirò." Poi volò alla sua ricerca.

Quando arrivò alla prima curva, vide il leone che stava camminando davanti a lui.

Ma lo scricciolo non fu impaurito. Si posò sul dorso del leone e lo rimproverò. "Perchè vieni a casa mia a spaventare i miei bambini?!"

Il leone non gli prestò attenzione e continuò a camminare.

Allora l'ardito scricciolo lo sgridò anche più ferocemente. "Non hai nessun motivo di essere lì, ti dico! Se ti trovo di nuovo qui, poi vedrai! Non voglio veramente farlo," disse, sollevando un zampino, "ti romperò il tuo dorso con questo zampino!"

Subito dopo volò di nuovo al suo nido.

"Tutto bene, bambini," disse, "gli ho dato una lezione. Quello non tornerà più."