Faeroese
---
Listen to this translation narrated with native pronunciation:
Translation: Eyður Andreasen
Narration: Ingigerð á Trøðni
Location: Tórshavn, Føroyar (Faeroe Islands)
Facilitation: Mike Szelog, Manchester, New Hampshire (USA); Roger Thijs, Vliermaal, Limburg (Belgium)
Language information: [Click]

---

[Translation 1]
[Translation 2]
---
Mortítlingurin
Ein mortítlingur átti inni í horninum í eini hoyløðu. Ein dagin flugu tey bæði gomlu út at leita eftir føði til ungarnar, og teir vóru einsamallir eftir í reiðrinum.
Tá ein tíð var umliðin kom steggin aftur í reiðrið.
"Hvat er her á vási, mínir kæru ungar?" spurdi hann. "Hvat bagir her hjá tykkum? Hví eru tit so bangnir at síggja til?"
"Pápi, pápi!" søgdu ungarnir, "eitt andskræmiligt var her beint nú. Tað var ræðuligt! Tað stardi inn í reiðrið við øgiligu eygum, og vit vórðu so bangnir!"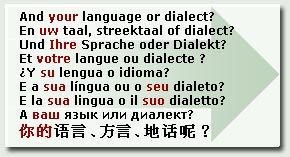 "Tað var illa," svaraði steggin. "Hvar fór tað?"

"Handan vegin," søgdu ungarnir, "oman í skógin."

"Liggið tit her," segði steggin. "Eg skal fara eftir tí. Verið ikki bangnir. Eg skal taka hatta." So fleyg steggin úr aftur reiðrinum.

Hann fleyg inn í skógin, og tá ein løta var umliðin, kom hann fram á eina leyvu.

Men hann ræddist hana ikki. Hann setir seg á bakið á leyvuni og fer at deila hana. "Hvat hevur tú at gera við at ganga í reiðrið hjá mær og ræða ungar mínar?"


Leyvan leggur líka lag í mortítlingin og letst ikki um vón.

Av hesum gerst hin lítli fuglurin enn illari og deilir nú hvaðna verri. "Lat meg bara siga tær tað, at tú hevur einki at gera í mínum reðri. Og um tú vágar tær at koma aftur, "sigur fuglurin, "so skal eg, hvussu lítið mær hóvar slíkt, so skal eg," heldur hann fram og lyftir annan fótin, "so skal eg so hegla ryggin á tær sundur við beininum. Tað er einki fyri hjá mær!"

Tá hann hevði sagt hetta, fleyg hann aftur í reiðrið.

"Nú skulu tit hoyra," segði hann við ungarnar. "Nú hevur handan andskræmiliga leyvan fingið so av at vita, so hon ongantíð torir at nærkast reiðrinum aftur!"

Author: Reinhard F. Hahn