Livonian
---
Listen?

Translation: Piret Vacht
Location: Tallinn, Estonia
Language information: [Click]

---

[Modern Script and Orthography] [Fraktur Script and Old Orthography]
---
Käblik
Käblikul oli pesa autokuuris. Ükskord lendasid vanemad käblikud välja, et otsida väiksematele midagi süüa. Pojad jäid aga täitsa üksinda.

Möödus natuke aega, kui isa käblik koju tagasi jõudis.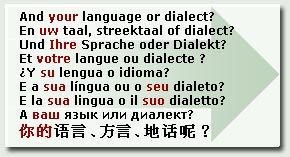 "Mis siin juhtunud on?" ta küsis. "Kes teile viga teinud on? Te olete kõik hirmunud nägudega!"

"Oh, isa," ohkavad pojad, "mingi suur kollionu käis just siin. Ta nägi nii hirmus ja kohutav välja! Ta vaatas oma suurte silmadega meie pessa. See hirmutas meid väga!"

"Ja-jaa," isa käblik küsib, "ja kuhu poole ta läks?"

"No, ta läks alla seda teed pidi," ütlevad pojad.

"Oot-oot!" Isa käblik sõnab, "ma lähen talle järele. Ärge teie lapsukesed nüüd muretsege. Küll ma ta kätte saan." Seejärel lendab ta kollionule järele.

Kui ta käänakule jõuab on seal lõvi kes seal edasi kõnnib.

Aga käblik ei karda. Ta maandub lõvi seljal ja pistab pragama. "Mis asja oli sinul minu koju minna," lausub ta, "ja minu poegi hirmutada?!"

Lõvi ei tee teisest väljagi ja jätkab jalutamist.

See teeb väikse kisakõri veel rohkem sõimama. "Sinul ei olnud sinna mitte mingit asja, ma ütlen sulle! Ja kui sa kavatsed tagasi tulle, siis ma alles sulle näitan," ähvardab käblik. "Ma ei taha seda küll teha," ütleb käblik ja tõstab oma ühe jala üles, "aga ma võiksin murda su selja sekundiga!"

Seejärel lendab ta tagasi oma pessa. "Nägite pojakesed," lausub ta, "Ma andsin talle hea õppetunni. Tema juba tagasi ei tule"