Neo-Melanesian
(English-based creole of Papua-New Guinea)
---
Listen to this version narrated with non-native pronunciation:
Translation and Narration: Reinhard F. Hahn
Location: Seattle & San Francisco (USA)
Language information: [Click]

Help: Rest your cursor (without clicking) on difficult words or phrases to see their English meanings.
---
Stori long Liklik Pisin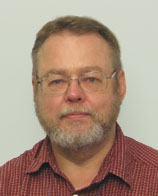 Mi laik tok stori long wanpela liklik pisin—ol i kolim em Ren. Em i gat liklik haus insait long haus ka. Orait, wande Ren wantaim meri bilong en tupela i plaiawe. Ol i bin laik go painim kaikai long pikinini bilong en, na kalopa pikinini nau olsem em i nogat papamama.

Orait, no longtaim bihain Papa Ren i kam bek.

"Wanem samting, dispela?" em i askim kwesten long pikinini, "Husat i bin rongim yupela, pikinini? Yupela i pret tumas!"

"Oleman, Papa!" ol i ansaim, "Sotpela taim bipo bikpela samting, ating samkain masalai, em i bin kam klostu long haus. Em i no naispela, i gat welpela pes, na bikpela ai i bin lukluk stret insait long haus. Orait, mipela nau olgeta i pret tumas!"

"Olsem a?!" Papa Ren i tok, "Ya, em nau i stap we?"

"Orait," ol i tok, "em i bin go long hap."

"Yupela wet!" Papa Ren i tok, "Bai mi bihainim em. Yupela no ken wari nau, pikinini! Orait, orait, bai mi kisim em tru." Nau Ren i bihainim em.

Stret long taim em i bin abrusim kona, em i lukim traipela laion i wokabaut long hap.

Ren i no pret tasol. Em i plai antap na sindaun long bek bilong laion, na em i kirapim krosim em. "E, wasmara yu kam long haus bilong mi na mekim pret liklik pikinini?"

Laion i no lukim o harim em tasol, na em wokabaut, wokabaut ...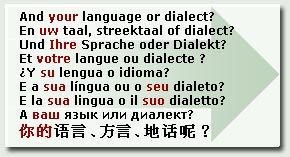 Orait, nau dispela liklik bikmaus i kamap kros mo mo yet na i singautim, "Mi tokim yu, yu nogat bisnis long hap! Sapos yu kam bek," em i tok, "orait, bai yu kisim taim. Yes, bai mi soim yu! Maski mi tru no laik mekim dispela," em i tok nau na i litimapim wan lek bilong en, "tasol bai mi long em lek hia brukim bek bilong yu! Em i nogat sampela samting."

Tok pinis, orait, em i plai bek long haus.

"Em ya, pikinini!" em i tok, "Mi bin lainim em pinis. Em no kam bek hia oltaim."

Em tasol.