Maltese
---
Listen to this translation narrated with native pronunciation:
Translation: Antoine Cassar
Location: Qrendi, Malta
Narration: Melanie Saliba, Dingli, Malta (Radyu Kottoner 98FM, Malta)
Sound Recording: Antonio Olivari D'Emanuele, Hamrun, Malta (Radyu Kottoner 98FM, Malta)
Facilitation: Mike Szelog
Sound Processing: Reinhard F. Hahn
Language Information: [Click]

---
Il-Pespus


Il-pespus kien ibejjet f'rokna tal-maqjel. Darba minnhom, iż-żewġ għasafar il-kbar taru 'l bogħod – riedu jfittxu l-ikel għall-għasafar iż-żgħar, u dawn tħallew waħedhom.
Wara ftit, Missier Pespus irritorna fil-bejta.
"Hawn x'ġara?" qal Missier Pespus. "Min għamlilkom il-ħsara, għeżież tfal? Qiskom ħadtu xi qatgħa!"
"O Pa," qalu, "ġie xi babaw, għadda minn hawn ftit tal-minuti ilu. Tgħidx kemm werwirna! Baqa' jiċċassa ġol-bejta, kellu għajnejh enormi, il-vera ħadna qatgħa!"
"Qed nifhem," qal Missier Pespus, "u mbagħad fejn mar?"
"Ħeqq," qalu, "telaq 'l hemm, lejn il-bosk."
"Stennewni hawn!" qal Missier Pespus, "ħa mmur warajh. Tibżgħux tfal, naqbdu u npattihielu." Imbagħad tar 'l hemm biex ifittxu.
Wasal sal-bosk, għamel dawra żgħira u wara ftit iltaqa' ma' ljun.
Ma beżax minnu. Niżel, poġġa fuq dahar l-iljun, u beda jċanfru. "X'int tagħmel int, tiġi tħuf ġo dari u tbeżża' lil uliedi?"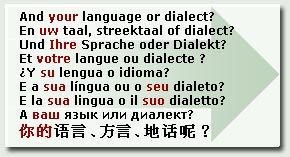 L-iljun ma tax kas l-għasfur u kompla miexi.

B'riħet hekk, Missier Pespus beda jfur bir-rabja, leħnu sar aktar feroċi, u beda jċanfru: "Ara ma terġax tersaq lejn dari, ta! M'għandniex xi rriduk! U jekk tażżarda tiġi, imbagħad tara x'nagħmillek jien … u l-vera ma rridx nagħmilha," qal waqt li għolla siequ, "imma nkissirlek dahrek b'sieqi f'sekonda!"

U wara li qal dan, telaq itir lura lejn il-bejta.

"Kollox sew, tfal," qal, "tajtu lezzjoni sewwa jien. Dak żgur ma jerġax jersaq 'l hawn."