Hungarian (Magyar)
---
Listen to this translation narrated with native pronunciation:
[Download mp3]]
Translation: Farkás Agnés
Location: Budapest (Hungary)
Facilitation: Jean-Luc Detilleux, Lidje/Liège/Luik/Lüttich, Wallonia (Belgium)
Narration: [Google Translate]
Transcription: Reinhard F. Hahn
Language information: [Click]

---

[Official Spelling] [Phonetic]
---
Az ökörszem
Az ökörszem a garázsban fészkelt. Egy nap mindkét szülő kirepült – élelmet akartak szerezni fiókáiknak – és a kicsiket egyedül hagyták.
Kis idő múlva Ökörszem Papa hazaérkezett.
"Mi történt itt?" kérdezte. "Ki bántott benneteket, gyerekek? Mind úgy meg vagytok ijedve!"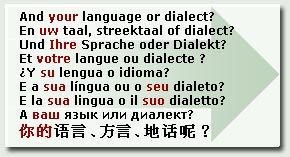 "Jaj, papa," válaszolták a kicsik, "valami hatalmas rondaság járt itt nemrég. Olyan vad és szörnyűséges volt! Benézett a fészkünkbe a nagy szemeivel, amitől annyira megrémültünk!"

"Értem," bólogatott Ökörszem Papa, "és merre ment?"

"Hát," mondták a fiókák, "arra tartott."

"Várjatok," szólt Ökörszem Papa, "utánamegyek. Ne izguljatok, gyerekek, elkapom." Ezzel elrepült a lény nyomában.

Amint a kanyarhoz érkezett, megpillantotta az oroszlánt, amint ott sétálgatott. Az ökörszem azonban nem ijedt meg. Leszállt az oroszlán hátára és elkezdte szidalmazni.

"Mi jogon ólálkodsz a házam körül," kiabálta, "és ijesztgeted a gyermekeimet?!"

Az oroszlán ügyet sem vetett rá, hanem tovább sétált.

Ettől aztán a kis nagyszájú még hevesebben kezdte szapulni. "Semmi keresnivalód ott, én mondom neked! És ha visszajössz," tette hozzá, "majd meglátod! Igazán nem szeretném megtenni," folytatta, és végül felemelte az egyik lábát, "de egy szempillantás alatt eltöröm a gerincedet!"

Ezzel visszatért a fészekhez.

"Nos, gyerekek," mondta, "most jól megleckéztettem. Egyhamar nem látjuk viszont."